During a business meeting in New York this week, I had the good fortune to meet
Ode Magazine
through its co-publisher, Syb Roell. The cover story of their June issue was written by the book's co-publisher and editor in chief Jurriaan Kamp, and I found his letter at the beginning of the issue to be a fantastic overview of his truly great feature story which documents the life-altering findings of California's
HeartMath Institute
. The feature is entitled "
A change of heart changes everything
," and in it, readers learn that more than a dozen years of research by this institute reveal that, when it comes to our mindsets, feelings are much more powerful than thoughts -- and negative feelings (like those arising from 'sensational' stories in the news, annoying TV and radio commercials, personal conflicts, etc.) directly impact our physical well-being. Ode's treatment of the subject matter interestingly goes to the heart of the story to accentuate the positive -- prompting readers to actively pursue and engage in positive experiences each and every day while also endeavoring to avoid the negative ones.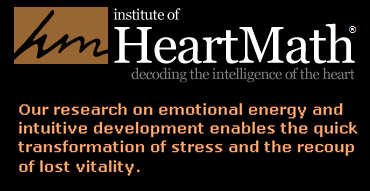 The story makes a spot-on calling card for a magazine emphasizing positive change in the world. And for yours truly, I thank my lucky stars for that chance meeting with Mr. Roell and his inspirational publishing venture.