On his
Influential Marketing Blog
last week, Rohit Bhargava pointed up an important
trend
which many marketers are reportedly ignoring:
Microsharing
. As examples of this group of activities, Rohit lists people entering social bookmarks, saving links to del.icio.us, posting stories and videos to Digg, and using "send to a friend" forms -- and suggests that these types of activities fall to individuals who are normally neither "content creators" nor "content consumers." The thoughtful piece made me think back to last September, when Craigslist founder Craig Newmark and executives from MediaVest and Yahoo presented an Advertising Week session entitled "
Passionistas: The New Empowered Consumers.
"
I wrote here
about that presentation and another related study/report attributing similar superpowers to individuals identified as "
Influencers.
"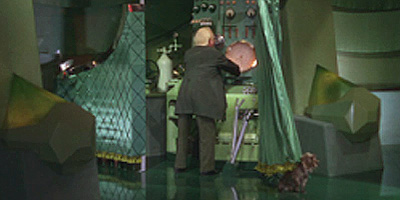 Clearly, as more time passes, the activities of those of us defined in these reports are coming to light as being of critical importance in bridging the worlds between content creators and content consumers. As conveyed in some of the comments on Rojit's piece, many feel that anything that occurs between creators and consumers is simply a virtue of new
platforms
being in existence. While that may be the case to some extent, I think the wizards behind the curtains still have important roles to play in influencing perceptions, and I agree completely with Rohit that marketers stand to benefit greatly by adding
sexy
microsharing strategies and capabilities to their campaign activities.