Next month, the Corporate Design Foundation will convene its 3rd Annual
@Issue
Business & Design Conference in New York. Offering attendees a full day's worth of opportunities to hear from the CEOs of Herman Miller and other prominent companies on how design has positively impacted their bottom lines, the event will also host talks with the companies' creative and design directors. More information on the April 29 conference is available at
www.cdf.org
. In the meantime, for more insights into how designers are impacting important consumer brands, below I'm presenting some of the insights gathered by
Fast Company
's Tim McKeough from the design gurus who are currently shaking up Gap, Brooks Brothers, Members Only and Tumi for the March issue's
FastTalk
section. Be sure to check-out the full issue -- which also reports on the World's 50 Most Innovative Companies (Surprise, Google's #1) -- for the full accounts.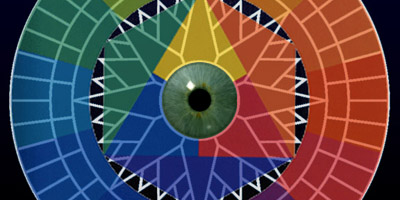 . Thom Browne, Guest Designer, Brooks Brothers.
"...I want to make sure that what I design feels respectful to the brand. I also want to make people see it in a cooler, younger way."
. Patrick Robinson, Executive Vice President of Design, Gap Adult and Gapbody:
"The true indicator of success is getting people excited when they come to the store and having them walk out with a shopping bag."
. Kelli Delaney, Creative Director, Members Only.
"This is a marketing approach for a younger, more affluent, style-conscious consumer, whom I'll reach through the right stores, the right use of select celebrities, and the right editorial direction in fashion magazines. Those three things are inextricably tied to the building of a powerful brand today."
. Mari Balestrazzi, Vice President of Design, Morgans Hotel Group.
"Design is paramount, and we take risks. It's integral to who we are. What 'unexpected' means in today's markeplace is different from what it meant 20 years ago, and that's the challenge.... Guests have come to expect the next level of luxury, and it's our guests who will measure our success."
. David Chu, Executive Creative Director, Tumi.
"This job isn't about sketching nice bags; it's about developing what Tumi could be in the next 10 years. I'm moving it to be more of a design company, not just a luggage company.... At the end of the day, people don't buy a brand -- they buy because the product is great. Then the brand means something."